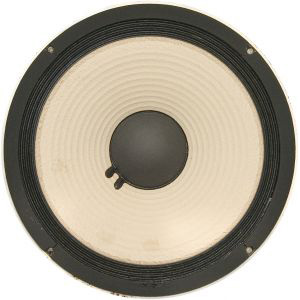 Analysis Question with Sample Responses 4: Someday my Prince Will Come
Listen to the first 1 min 17 seconds
Listen to the first 1 min 8 seconds 
Question: How have different expressive outcomes been created through the elements of music in these two excerpts? Refer to improvisation, ornamentation and embellishment and one other element of music, either 
Dynamics
Blend of instrumental voices
Balance of instrumental lines
Tone Colour
Thank you, anonymous,  for this response and permission to publish it! 
How have different expressive outcomes been created through the elements of music in these two excerpts?  (8 marks)
Jenn Gillan: Remember this question ask for Improvisation etc. and ONE other element.  You need to list what this is and stick to it, or you're not answering the question properly. Headings can help you focus on your chosen element.  
Improvisation / ornamentation / embellishment

Dynamics / Blend of instrumental voices / Balance of instrumental lies / Tone Colour
The overall expressive outcome of Interpretation A is cheerful and playful.
Jenn Gillan: Good, but you haven't compared this to the outcome of B.
The simple nature of the improvisation in both the piano and the saxophone creates sense of ease, thus creating a playful character.
Jenn Gillan: You've said the improvisation is simple, but how is it simple? In here lie points undiscovered!!
The bright tone colour of the piano creates a carefree nature, thus pertaining to a cheerful character
Jenn Gillan: Is this clear enough on its own? Maybe bring in other things to strengthen your point?
The sharp, ringing tone colour of the cymbal contrasts with the smooth nature of the other instruments, but is not overbearing, creating a playful character
Jenn Gillan: Is this enough on its own to support your statement?
The use of the kit to provide simple embellishments in the cymbals and to provide a subtle backbeat pertains to a playful character in its simplicity.  
Jenn Gillan: Again, you need more support here! And please describe the embellishments.  That's the point of the analysis and the question they're asking you – to describe the embellishments and link that to character.
The overall expressive outcome of Interpretation B is chaotic and energetic
The heavy use of ornamentation in the main melody, which is played on the piano, is confusing and thus chaotic.
Jenn Gillan: Watch the word confusing.  It's a little judgemental.  Complex maybe? Again, you need to give reasons why it is 'chaotic'. What happens rhythmically? Melodically? Harmonically etc.
The use of a multitude of notes instead of a clear melody line creates a chaotic character in the difficulty of discerning a simple tune.
Jenn Gillan: This is getting there but you need to be specific about what constitutes a multitude of notes and describe this more clearly.  Are there scalic runs? Sequences? Use of chromaticism?
The lively, bright tone colour of the piano in quick transitions to various registers creates an energetic character.
Jenn Gillan: Lively is not a tone colour word. Giving reasons as to why a tone colour is what it is can strengthen your answer. "Various registers" is a little broad. Try to be a little more specific. Your link to character is well made though.
The upbeat yet muffled tone colour of the  simplistic drum beat creates a sense of energetic character through its consistency.
Jenn Gillan: Oops! Upbeat is not a tone colour either! I try not to use this word in that context because it has a different musical meaning (anacrusis!) and this can be confusing.  Overall some good points made but not a lot of comparison. Remember, this question asks you to look at how each piece creates character and compare them to each other.  You might find it more effective to discuss the main melody line in version A then version B then describe the use of percussion in version A and version B. This is why I use charts. It's also possible in point form or prose but you have to skip from one to another a lot. Maybe try experimenting in other formats.  Best of luck!