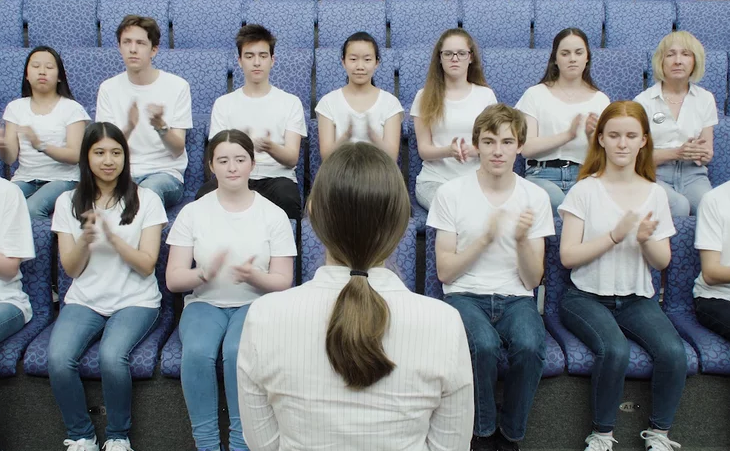 Clever Echo Rhythm Demonstration
Thank you again to my students at the Victorian College of the Arts Secondary School for their enthusiastic participation. Especially to the students from Orientation Week who came in especially. Also to colleagues Melinda Sawers and Sue Lyons and ex students Leighton and Jem for lending their expertise.  None of this would be possible without James Lauritz who filmed it all, donated his time and skill and was such an ease and pleasure to work with.  Thank you, James!
This clever echo activity speaks for itself (I hope!)
I do this sort of activity with my students every lesson, regardless of what rhythm set they are working on and how advanced they are. I also do a similar activity with melodic clever echo and with chords, or harmonic clever echo. These are great warm up activities to do before doing rhythmic dictation exercises.
Step 1: Teacher claps four beats (or two beats)
Step 2: Students echo clap
Step 3: Students say the rhythms to rhythm names.  This can be as a class then, after the class seems to have built momentum,  individually
Extension:
Step 1: Teacher claps four beats (or two beats)
Step 2: Students say the rhythms to rhythm names. This can be as a class then, after the class seems to have built momentum,  individually