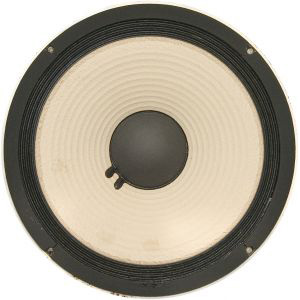 Is Vibrato Articulation? Review of VCE Music 2015 exam Question 17a
There has been some question as to whether vibrato is considered part of articulation. I have had many discussions with many colleagues about this and some feel it is and some feel it isn't!! If this teaches me anything it's that there can be many approaches to a question and that the music and academic world can have divided opinions!

I can't imagine dealing with vibrato wouldn't be accepted as a response to this question but, given the controversy, I provide this alternate answer. I am not 'the expert'. I have taught this subject for a long time but I continue to learn. I enjoy and appreciate the feedback I get from the VCE and Music community. My students are my teachers as well as my colleagues. Thanks for your input, all, and for challenging me to strive to learn more and hone what is my passion.

Thanks particularly to Matt Pankhurst from Bendigo whose advice and ability to discuss these matters I value a great deal.

Question 17a 

Work: 'Sharpen the Battle Claws'

Artist: David Hirschfelder

Track from the album: Legend of the Guardians: The Owls of Ga' Hoole (Water Tower Music, 2010)

  a. Describe two ways in which performers use articulation to create character in this excerpt.

(I'm only discussing one more way here as others have been dealt with in my previous answer!)

Character is created through the use of long legato lines.

The work opens with a serene character. The use of long legato lines in the vocal part is accentuated by the use of a slow tempo and slow rhythmic movement. The use of legato in the vocal parts reflects the opening string legato lines and enhances the reflective, serene character. Given that legato lines have been used exclusively until the dulcimer enters, this highlights its contrasting short, sharp articulation. Given the soft dynamic of the dulcimer, this contrast in articulation does not alter the character a great deal. The use of a drone in the harmonic fundamentals and strings also complements the vocal legato lines.

When layered by different instrumental parts – brass, strings, choir, and using more nasal tone colours, particularly in the strings which use dissonant harmony, legato lines help increase the tension and create a more menacing character.  Tension increases when these lines are overlaid with short, sharp accents and staccato articulation particularly from the percussion section.

An energetic but less threatening character is created later in the excerpt through the build up of legato lines in the strings and the choir. The rise in pitch and use of more consonant harmony helps support this character as does the unification of articulation . This more positive character is also supported by largely homophonic texture. The staccato accents have been removed (indeed, the percussion section is silent!) and unity and harmony help reinforce a more hopeful character.