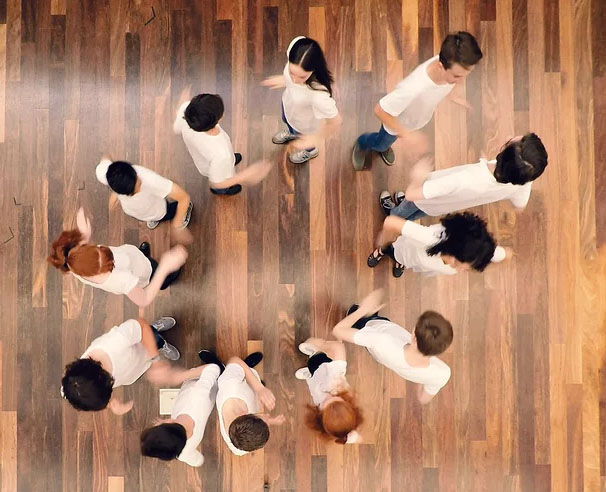 New Games for the Secondary Classroom: Back to Back Canon
Back to Back Canon
Canon and game by Jenny Gillan
Back to Back Canon from Jennifer Gillan on Vimeo.
I have the pleasure of working with the talented Musicianship students at the Victorian College of the Arts Secondary School.  Our most recent project has been recording videos to release to teachers to support the Secondary Classroom Music Program.
My deepest gratitude to James Lauritz whose patience and skill with a camera has brought to life a project that has been a dream of mine for years.

Teaching Purpose: Make conscious ti-tam         'si'            canon
These games are designed to be part of a five minute segment in a music classroom setting. Each time the song is experienced, another more complex element is added. These videos demonstrate an experience of the songs after many different five minute segments.
The songs use rhythmic or melodic elements which students then use in their musical dictations, improvisation and reading. Games enable students to experience these elements in context as well as develop coordination and provide enjoyable singing experiences.
Suggested timeline for playing this game
First Five Minute Segment: Learn song. I teach this song by having the words "Bed, Field, Basics, Square One, Back, Beyond, Start" written in a list on the board. Once students are confident, I erase one word each repetition until the song is memorised.
Second Experience: Review song, Sing with first action.
Third Experience: Review song and first action. Learn second action.  Perform song changing from one to the other half way through.
Forth Experience: Review song and known actions, add third action.
Fifth Experience: Continue adding one new element each time
Sixth Experience/Extension: Form two circles and perform the song in a canon, with or without actions
Enjoy!!