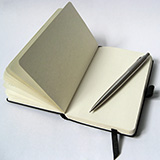 Guided Listening Worksheet 4: Iain Grandage Travelling
It was great to network and share some robust discussion at the aMuse VCE Conference once more. Thank you to all who came and participated.
In my session we began but did not complete the guided listening sheet for tone colour in Iain Grandage's, Travelling from 'Remember Me'
Iain Grandage is an Australian composer so this work fits in with the post 1910 guidelines.
Enjoy.
Guided listening Worksheet Tone Colour Grandage (PDF – 49KB)